Public transport
Controlling public transport flows and optimizing public transport requires solid systems and digital ingenuity.
Worry-free travel from door to door
In the world of public transport, controlling passenger flows while continuing to optimize services becomes more of a challenge every year. Are you attracting enough public transport users? And can you serve all their needs, from the first to the last mile? User satisfaction is one of the most important performance indicators for public transport operators. As urbanization continues to intensify, the importance of safety measures also increases. This requires solid systems and powerful, flexible innovations.
Real-time insight and overview
Recent trends underline the importance of optimally designed public transport. Urbanization is creating cities where car-free travel is becoming the norm, and public transport is increasingly being recognized as a viable alternative to short-haul air travel. In their response to these developments, our clients in the public transport sector have one priority: to take care of users from door to door. But to achieve this ambition, they need to integrate transport services – trains, trams, busses, and the corresponding information systems need to be available 24/7. Transport operators need insights, public transport users need an overview of information.
To retain passengers, you need to innovate
Conclusion recognizes and understands the complex task facing transport operators. The global pandemic is inevitably leading to cost cuts. But sacrificing safety is not an option – and neither is compromising on excellent travel management and expert handling in the event of an incident. Our ambition is to work alongside transport operators to create the best possible passenger experience. How can you guarantee a worry-free journey for passengers? By providing them with the right information at the right time, so that they can make the right decisions – before they have to start thinking about a solution themselves.
Outlook and optimization
Our smart innovations are transforming mobility and transport. Together with public transport operators, we have an eye on the future. 'Mobility as a Service' assumes the availability of a single, integrated, and intuitive platform. This includes making it easier to pay and, by extension, modernizing ticketing systems. It also means unlocking the potential of sensors and other sources, so that transport users can easily find their seats, rolling stock planning can be improved, and train cleaning can be carried out more effectively – and much more. Considering today's and tomorrow's requirements, OT and application development are certainly going to have a lot on their plate.
How can we help you move forward?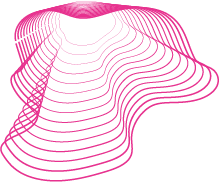 Data-driven improvement
We optimize core and supporting processes by designing, implementing, and optimizing information-driven control models. We call this Fact-Based Improvement.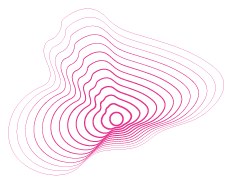 Agile and stabile information provision
We can take care of the development, optimization, and management of your entire application landscape (or even just parts of it). This way, we guarantee its security, agility, and resilience – as well as the required integration.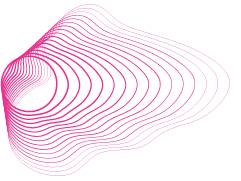 Safeguarding business continuity
Need your application chains in mission-critical business processes to be available 24/7? And do those chains also need to be continuously optimized? We can help you with that. From timetables and rolling stock to personnel and travel information.
Up-to-date, reliable travel information
Travel information tools need to be available 24/7. But they also need to be continuously optimized. We are experts in signs, clocks, public address systems, signage solutions, on-board systems, and intuitive guidance systems for passengers on platforms and trains.
Who we're proud to work with
Want to know more about public transport?