We believe that our employees are what make our organization unique. Currently, the Hot ITem Group includes nearly 250 enthusiastic and passionate specialists.
Our expertise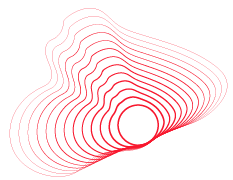 Data-driven management and accountability with BI
Adequate provision of information is crucial for making the right decisions. This directly leads to higher quality and lower costs. If the right information is available to everyone, in the right form and at the right time, then the organization has focus.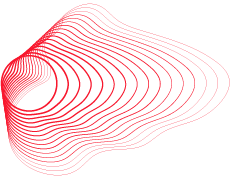 Implementation of a data-driven organization and culture
An increasing number of organizations are including a data-driven approach in their strategy. This can mean several things. As an organization, you want to include more hard data from the market and your own organization in your decision-making processes, or you want to make productivity measurable, or you want to commercialize the data you collect, and many variations on this. The first step in this regard is making a clear choice and communicating it in the organization. Then, how the data management is organized must be arranged. This must comply with your data governance policy and privacy policy. This concerns the creation, use, and management of data in or from the organization's primary and secondary processes. Ideally, employees with thorough knowledge of those processes should do this.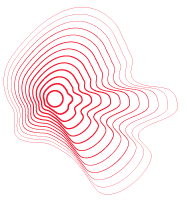 An agile data foundation
The rapidly increasing complexity of internal and external data sources, both on-premises and in the cloud, requires an agile data foundation. The data foundation is the technical environment in which structured and unstructured data is processed into usable information for Business Intelligence and Analytics solutions. It forms the basis for effective Fact-based Improvement.
The result counts!
We provide input across the board and exceed your expectations with sharp insights
We build the bridge between Business and IT, so that they reinforce each other
In addition to rapid positive results, we ensure a sustainable solution
We unlock management information to provide understanding and control
We provide an agile data foundation with integrated architecture
We use our change management approach to achieve a data-driven culture
Fact-based improvement in a data-driven organization
Hot ITem | Conclusion believes in agile, data-driven organizations that stay ahead of the competition by being able to adapt quickly to new developments. Everything we do is geared towards distinctive improvements in the performance of people, departments, and organizations. We do this together with clients, using high-quality data and insight into crucial issues,
Our people are specialists in the field of Business Intelligence and control, Business Analytics, competency development for data-driven organizations, management of hybrid data environments and data management for pension funds, with a substantive focus on the areas of business, functional, technical, or change management. Depending on a client assignment, we put together a team based on the required knowledge and match with the client's corporate culture.
We are part of a unique ecosystem
1900+
Committed colleagues
Every company is an authority in its field. We solve your problems individually or together. We provide input and take responsibility for the implementation. We make it work. We provide support for all challenges related to the effective use of data and digital technology. Ready for the future of your organization.
Are you interested in working at Conclusion?
Do you enjoy working as part of a team and contributing to meaningful IT projects? Discover what it's like to work at Conclusion and check our current vacancies!